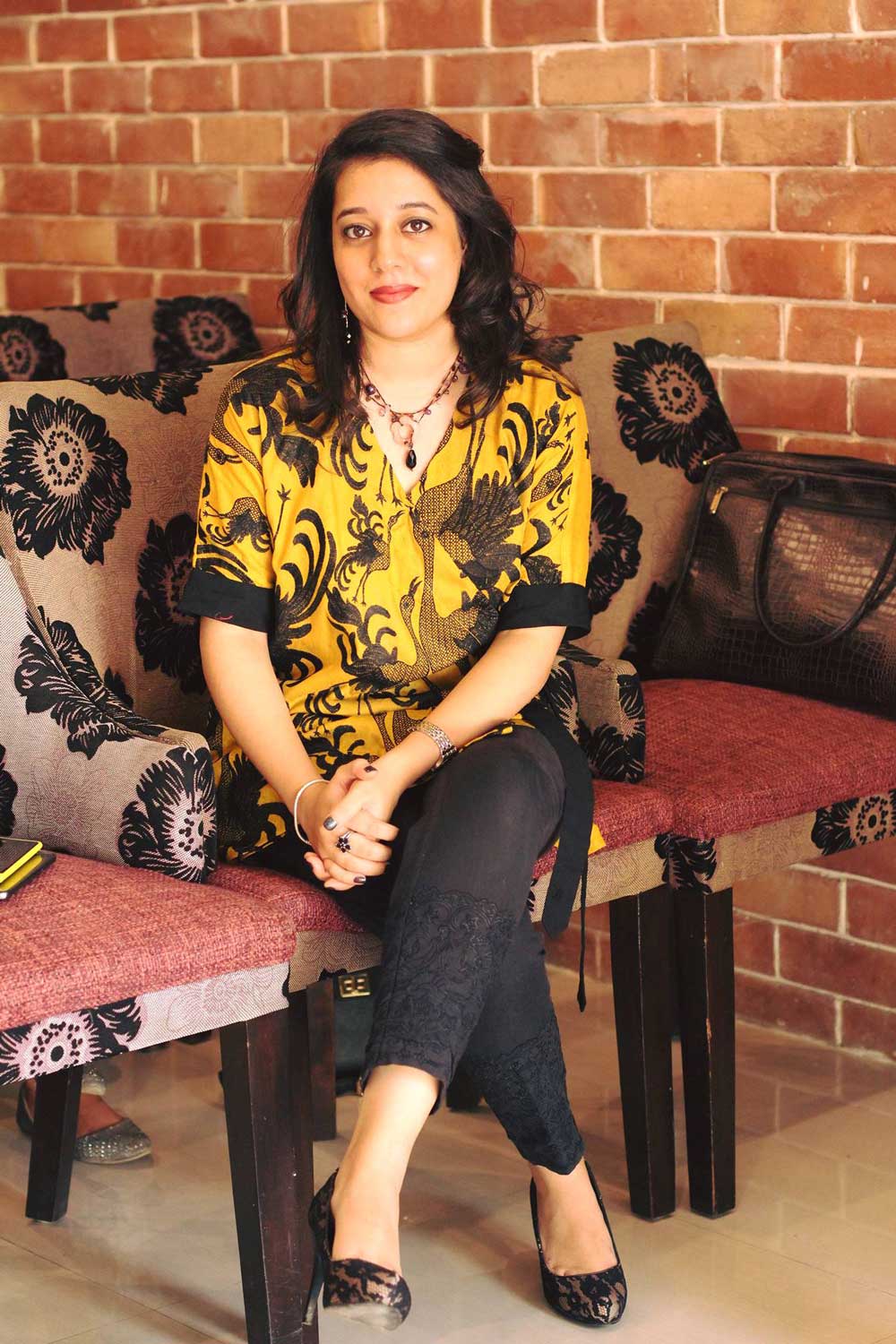 Name: Saba Gul Hassan
Holistic Dietitian
Courses taught under HNU: Soap Making Masters Program, Gardening, Aromatherapy, Kefir Making & Kombucha Brewing.

Saba Gul Hasan holds a passionate belief about being mindful of our bodies by keeping in touch with nature. Her quest for real nutrition over a span of 10 years is filled with experiences that have shaped her today. She always has felt her M.Phil. degree in Food Sciences and Human Nutrition gave her an amazing starting point but the numerous opportunities that shaped her understanding of our body's connection with food, have been true teachers. Passionate about sports nutrition she worked at various fitness studios; curious about medical nutrition she practiced as a dietitian in hospitals, eventually finding her true calling in her very own venture.
She founded SGH out of a desperate need to set the record straight. With a handful of clients, her practice eventually grew from nutrition services to designing products. She dived into gluten-free baking for a client who had a wheat allergy and needed a birthday cake. Searching for more answers, she visited a farmer's market where she came across Organic Culture's stall, selling gluten-free baked goods. Their delectable apple pie and a conversation with the owner, Umar, inspired her to seek help in transforming her terrace into a terrace garden. This chance encounter introduced her to the world of medicinal herbs, organic growing, and of course her future husband.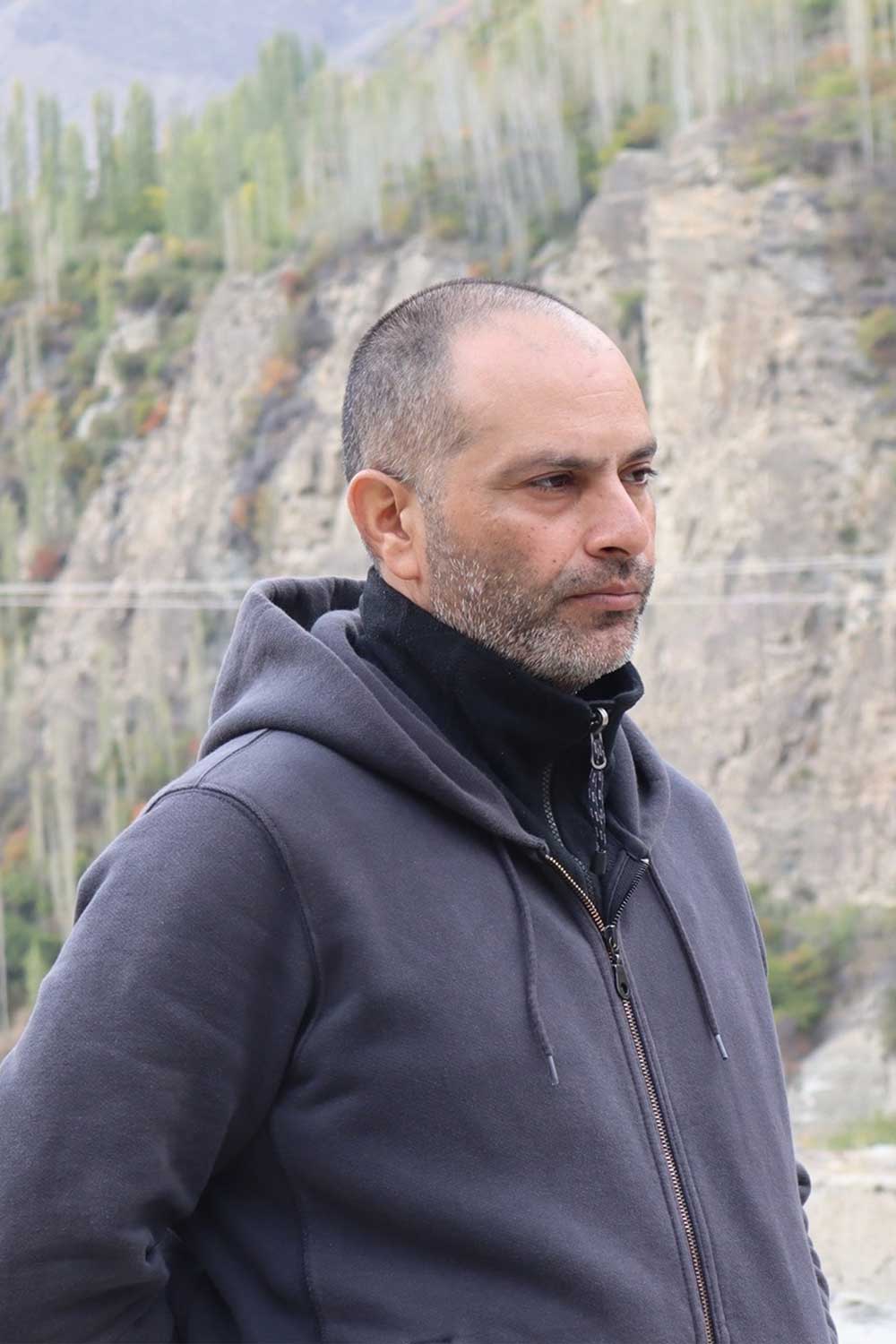 Name: Muhammad Umer
Artisan Agriculturalist
Courses taught under HNU: Soap Making Masters Program, Gardening, Kefir Making & Kombucha Brewing.
Muhammad Umar Khan stepped out of the corporate world in 2009 purely out of a desperate need to find a deeper meaning to life. He started reconnecting with his ancestral roots in agriculture and initially started with just a handful of tomato plants. Studying them closely made him edge towards exploring fresh horizons. He soon branched out into organic urban farming, growing culinary and medicinal herbs along with salad plants in more than 400 pots on his 2000 sq. ft rooftop in Lahore. Almost 80% of those plants were grown from heirloom USDA organic seeds, containing varieties not native to Pakistan.
After 4 years of learning, experimenting, and constant growth he started a small venture called Organic Culture. From gluten-free edibles and herb-infused oils, it gathered a community of similar minds and a family of passionate people who believed in Umar's vision.  In 2014, his work and a moment of pure serendipity brought him face to face with his future wife who was on the verge of starting her very own venture.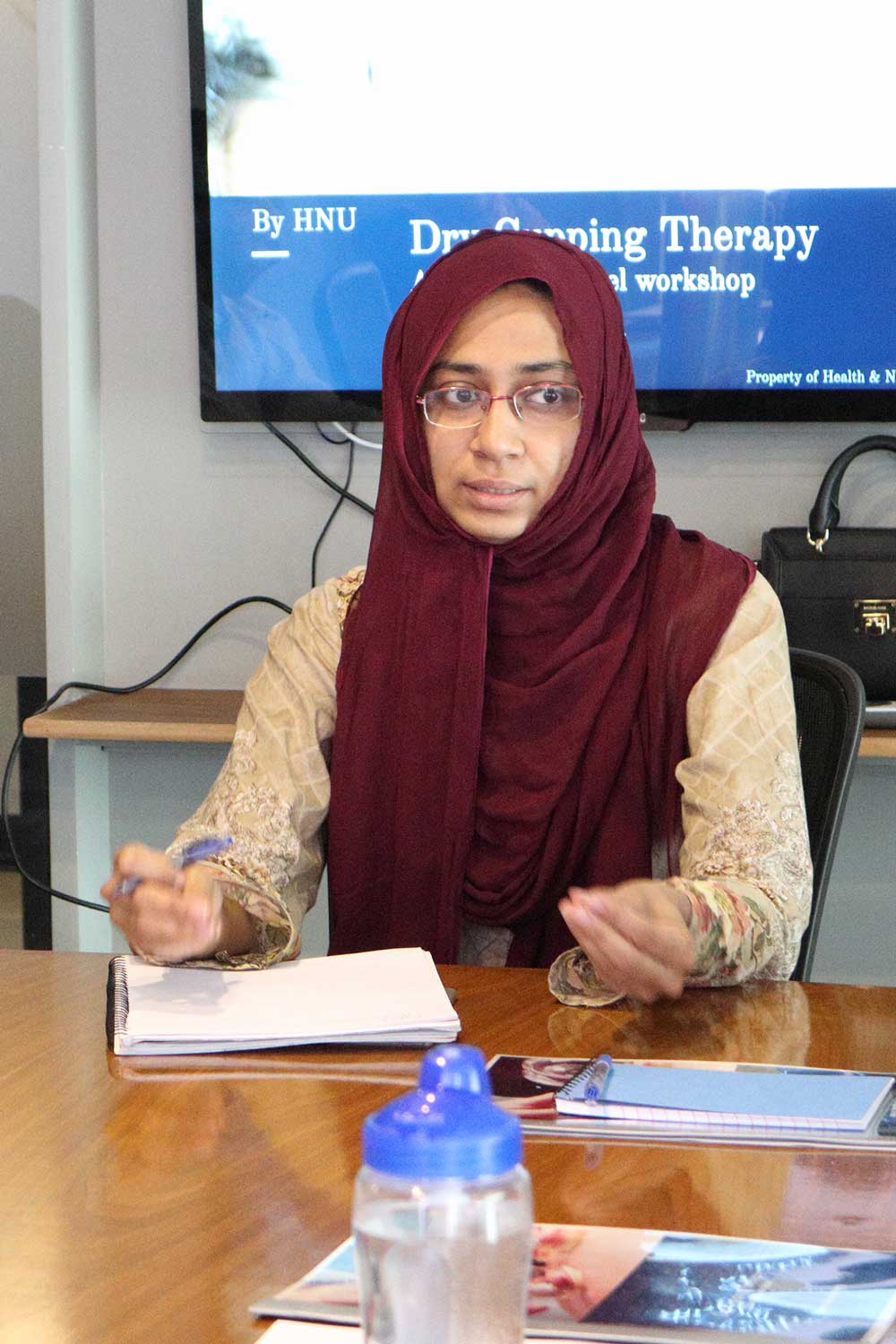 Name: Madiha
Certified Hijama Practitioner
Courses taught under HNU: Dry Cupping & Facial Cupping
Engineering is finding the alternate solution to occurring issues. This is what Madiha learnt in her high school degree in Telecom Engineering. Then life challenged her to find real workable solutions towards a life full of nature, knowing the realities people are living in.
She learned cupping therapy from HNA (UK) and practiced it achieving great results. She is also a lifestyle medicine coach (L.Med USA) with which she witnessed the miraculous healing brought about by basic lifestyle changes and diet. Her basic motive 'chemicals in the bin' and interest in holistic healing made her a student of classical homeopathy.
Name: Reeha Hafeez
Certified Yoga Teacher
Workshops taught under HNU: Yoga for You Series
Reeha Hafeez is a 200-hour Yoga Alliance Certified Teacher based in Lahore. She teaches Hatha, Vinyasa, Yin Yoga along with meditation and breathing techniques. An avid backpacker and wanderer by soul, even her journey with Yoga started in 2017 up in the magnificent mountains of Northern Pakistan. Since then, she has been teaching studio classes and doing one-on-one sessions. 
She has taught classes at Soulspace by Saba Rana, Fitness Factory, Fitness Hour and Matrix. Currently teaching kids and teen yoga at The City School and LGS.